Heating and Cooling Services
We offer residential and commercial HVAC services within a hundred mile radius of Decatur IL. Whether you need someone to fix a blower motor, install a new condenser, or a subcontractor for a large project we can get the job done. We also offer 24-7 emergency service, 365 days a year.
Our expert technicians are trained to repair any brand, make or model of heating or air conditioning equipment. From furnaces to air conditioners, to heat pumps, to mammoth air handlers, we've seen it all. And better yet, we've repaired it. In addition to years of in the field experience our techs have completed all the EPA required certification courses to handle and transport refrigerants. We also have a company wide continuing education system in place so they can stay up to date on all the latest Boiler and forced air trends and technologies.
Chances are you did not purchase or install your existing heating and cooling unit. Your personal needs may be different that the original owners were and possibly the layout of your home might have changed due to remodeling or how you are currently using the space. Our heating and cooling experts will take this into account when advising you on the best replacement furnace for your home. Call us today to help you decide if a new gas furnace is right for you or just a clean and check.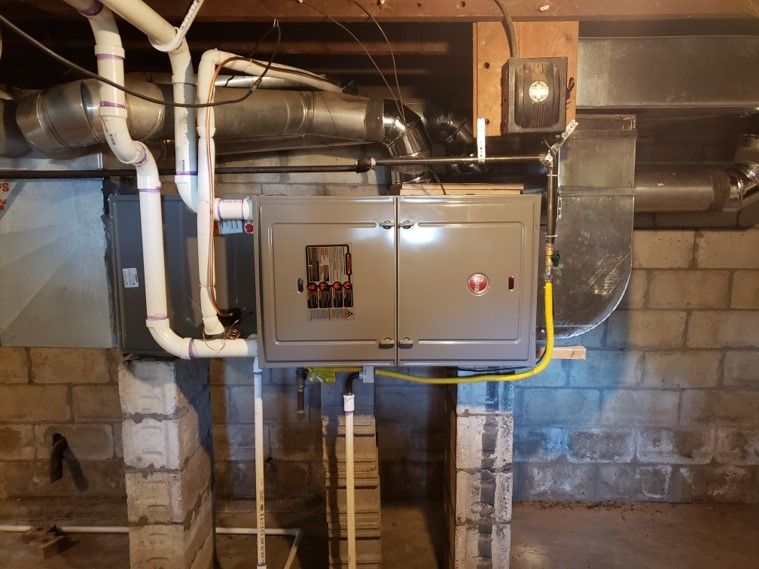 When ever you need fuel gas piping call us. We have all the certifications and equipment needed to size and install fuel gas systems. Whether its a little bit of Flash Shield flexible gas piping or a welded 4 high pressure distribution system we can exceed your expectations.
The most common central cooling system is a split system, which includes an outdoor cabinet containing a condenser coil and compressor, and an indoor evaporator coil, usually installed in conjunction with your furnace or air handler.
We can evaluate your current cooling system and help make a decision if you can benefit from a new higher efficiency system.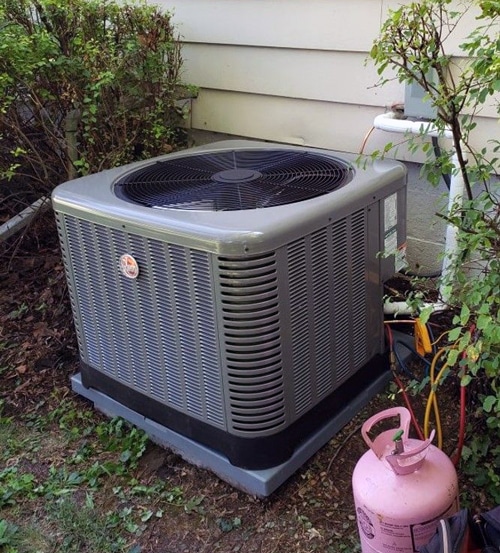 Radiant Heat / Boiler Installation & Service
A typical radiant heated home in the United States can expect a twenty-five percent energy savings* over a conventional forced air home. This twenty-five percent savings can be attributed to a number of factors including parasitic losses, lower ceiling temperatures, the ability to zone the home, and others. after a short consultation we can help you decide if radiant or forced air heat is right for your new project.
We service and install boilers of both cast-iron sectional and high-efficiency types. Hot water boilers are typically the engine used in radiant systems and the system must be designed and installed correctly to operate properly and efficiently. We are certified to design systems capable of handling space heating, domestic water heating, and snowmelt systems.